Ultimate cake smash – $350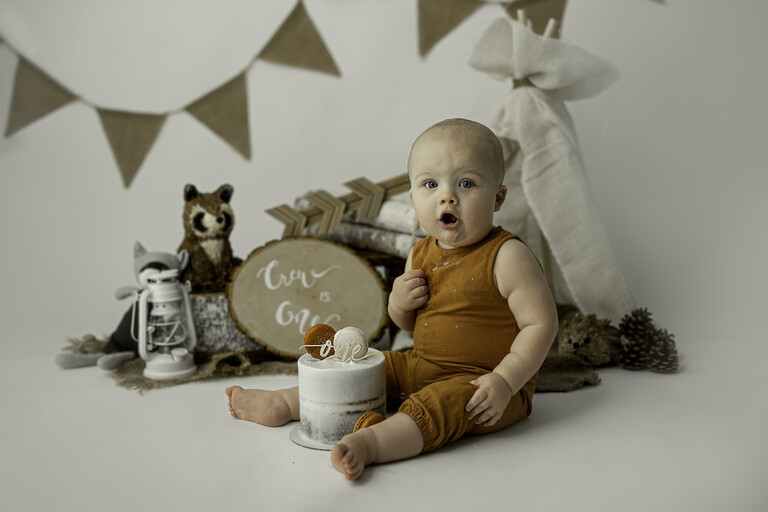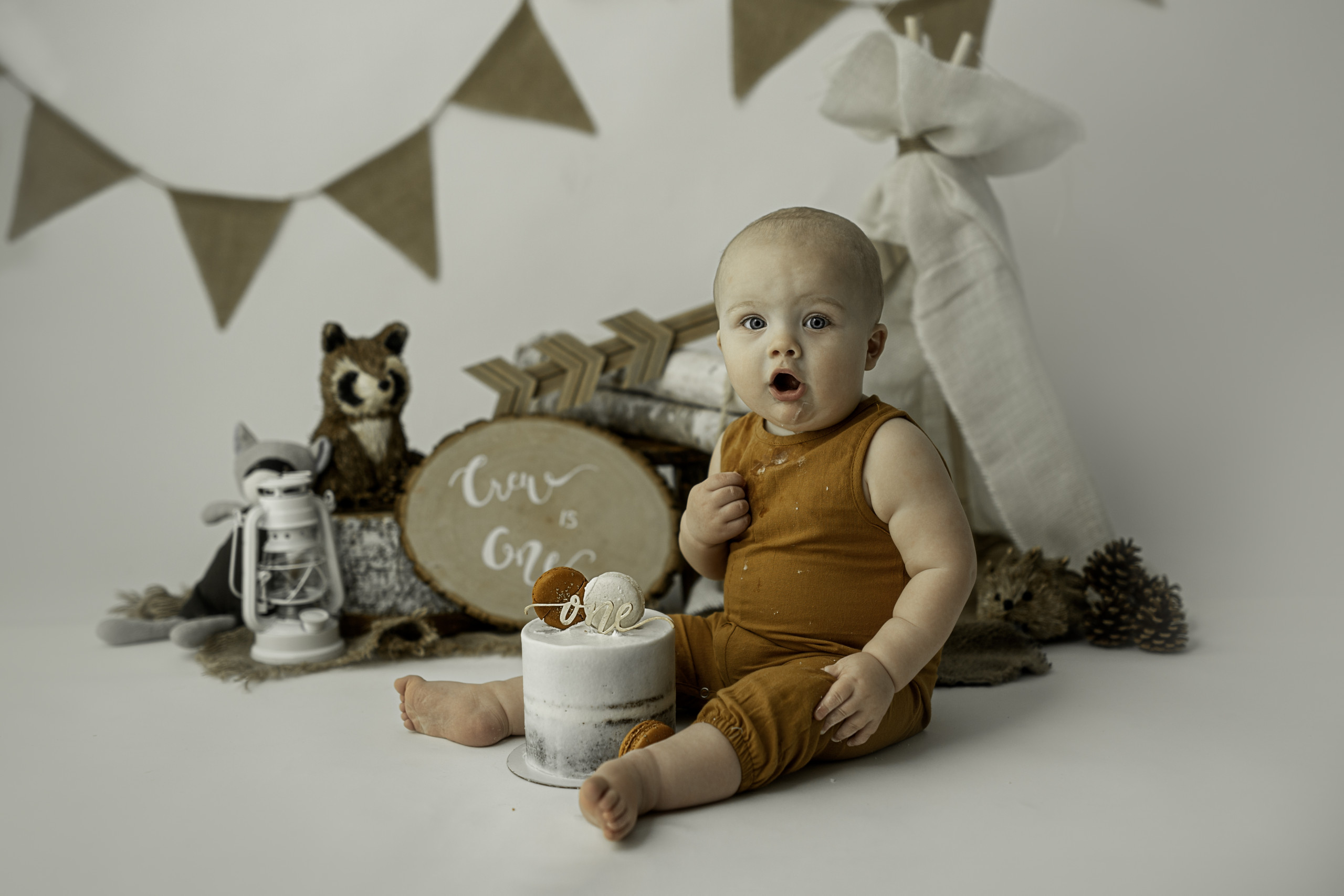 Can you believe it's that time to start talking about first birthday parties? I wish I could hand you a tissue right about now, I know this year went by entirely too fast. But it's definitely a celebration to commemorate and I'd love to help you do it in style!
These sessions are definitely one of my favorites, they're just a ton of fun! We will consult shortly after booking about your little one's birthday party theme/colors. Many parents like to photograph their child in a special birthday outfit they have bought with birthday decor, so be sure to bring it if you have one. We will photograph them in this outfit minus the cake. Then we will dress them in an outfit I will provide for them to get all messy in. This ensures your special birthday outfit doesn't get ruined before their party. I will providing everything for the cake smash portion of this session. Including the cake made by the talented Social Bites of Ruston. After this, you will be allowed to clean up your baby while I setup for some regular one year pictures. I suggest you bring one of your favorite outfits for baby from home, while I will also have some novelty outfits for you to use, I like for you to bring one of your own in case you don't like the styles I provide. This is also a great time to get a family shot with your toddler if you so desire. After your session we can view the images immediately so you can pick 2 of your favorites from your 15 digitals to be edited and digitally delivered within 48 hours. This is a convenience I offer so you can use the images to print and display at the party. Because of the custom nature of these sets I require you to schedule your session 4 weeks before the actual session date to ensure everything ordered will arrive on time for their session. If you're late to the game and cannot give this amount of notice, please don't hesitate to contact me. I sometimes can squeeze in a last minute cake session but it is not guaranteed.
Scheduled 1-2 weeks before their birthday PARTY
Session can take up to 1-1.5 hours
Limited family/sibling shots
2 outfit changes
Cake, decor, outfit provided
Indoor or outdoor (indoor during the summer months)
15 high resolution images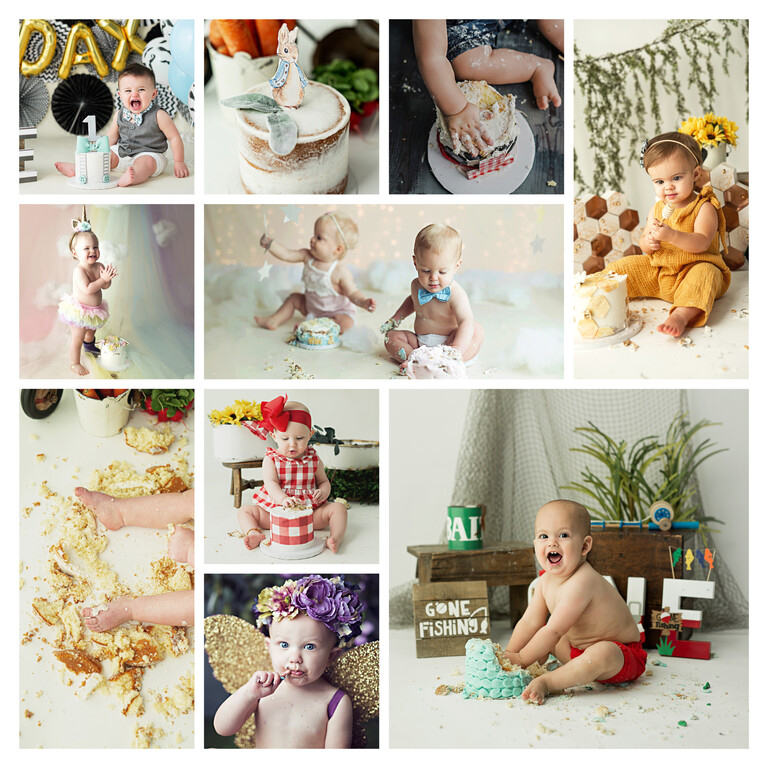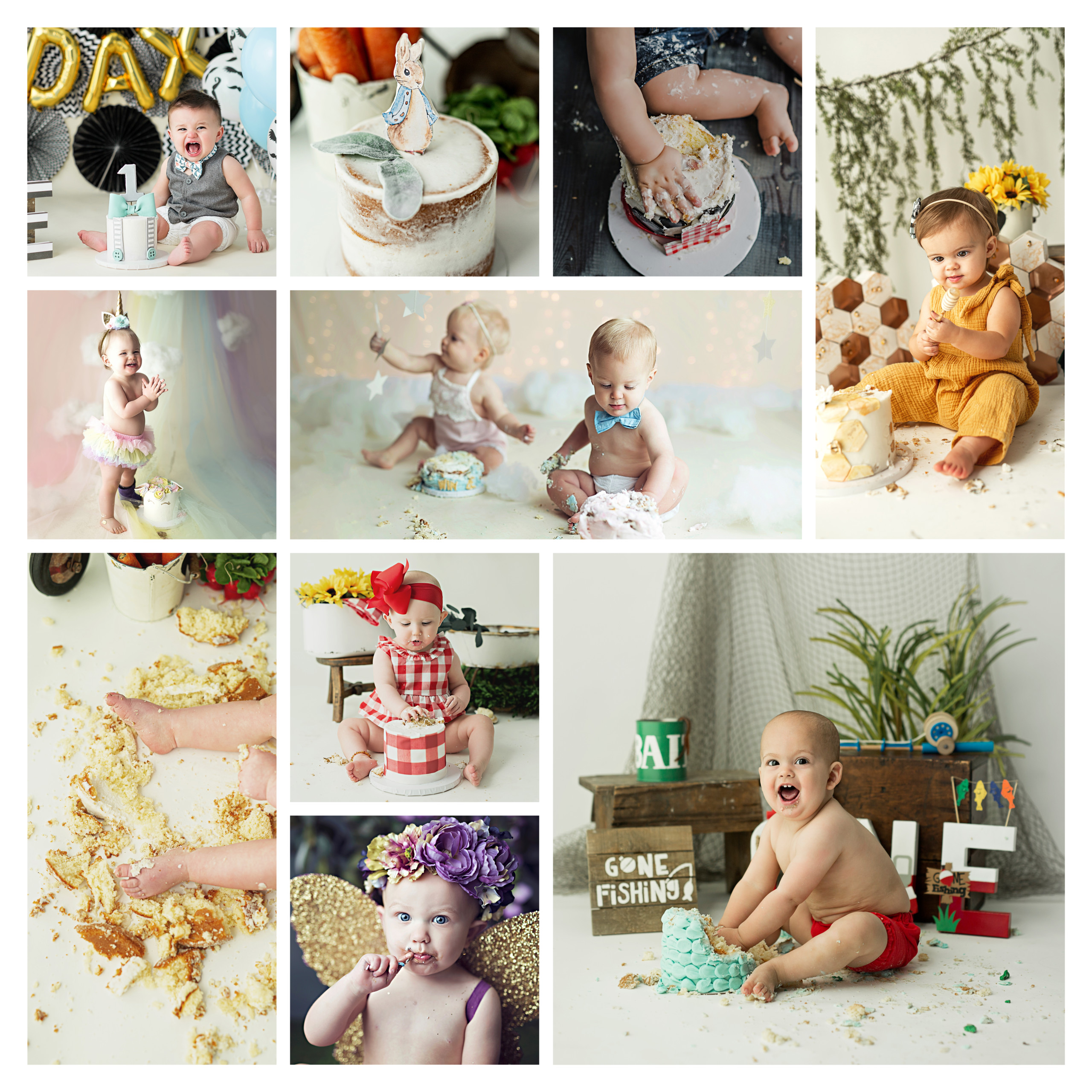 $350 session fee – This fee includes 15 high res images. $100 non-refundable retainer is due upon booking to schedule and hold your session date/time. A balance of $300 is due a month before the session. Client will have 20-30 edited images to choose and order from. Twins session will be charged an additional $100. This fee will cover the cost of an additional outfit, accessories, and cake. Twins session also includes 5 extra digital images.