$125
For 3, 6, 9 month babies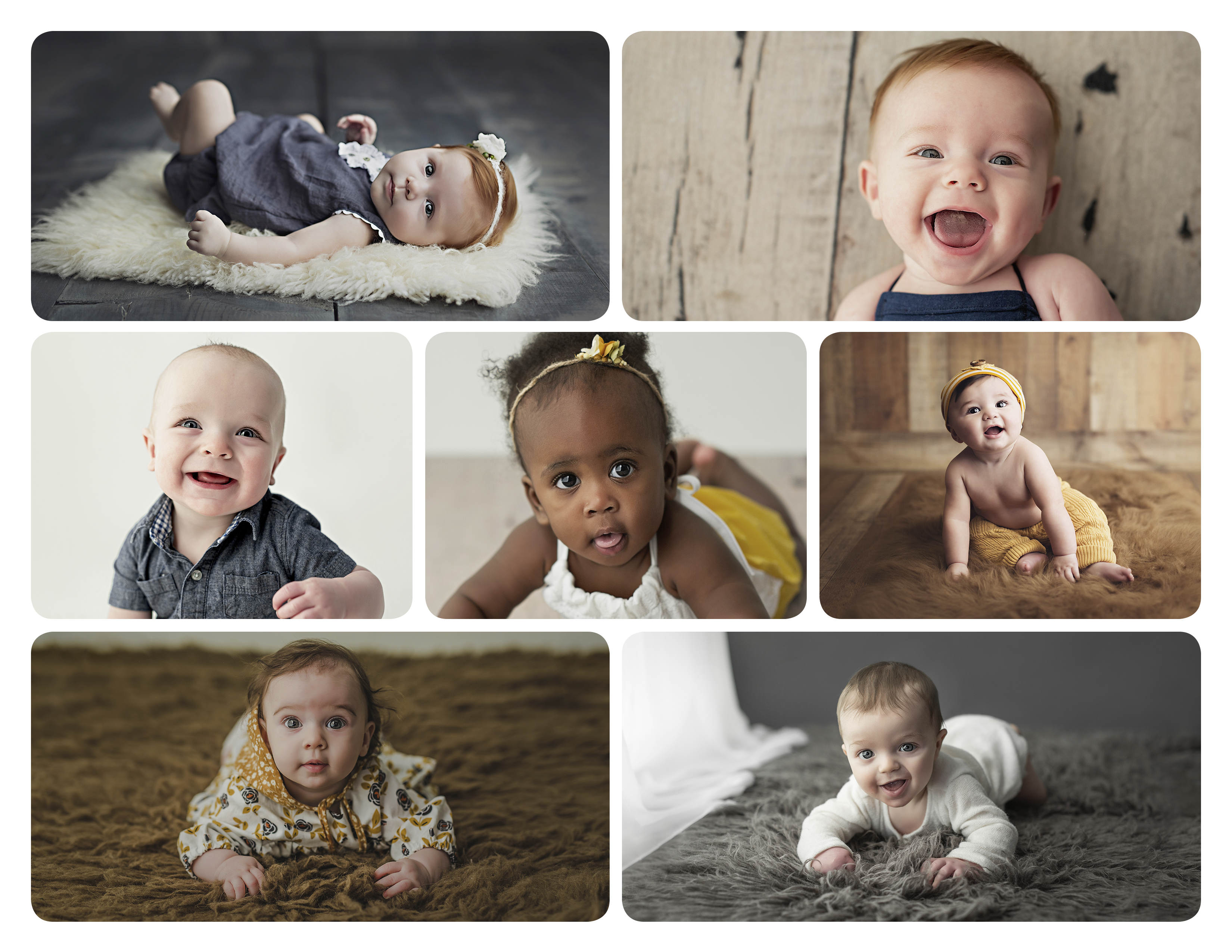 Have you ever heard that your baby changes so much during the first year? Well it's probably the truest statement you'll hear about your little one. Not only do their looks change drastically through this first year but they are making new discoveries everyday. I'm here to capture those changes through my milestone sessions. To eating their fist, finding their feet, crawling, to eventually walking (or running!). We want these to be the first moments we remember of our growing babies. I will provide little novelty outfits for your little one to wear and I recommend you bring a couple of your favorite outfits from home. Although it is understood that many families would like to take a family picture with their baby, we recommend that baby is sitting well unassisted for this shot.
Scheduled 1-2 months in advance to their milestone ages (3, 6, 9 months)
Session can take up to 1-2 hours, depending on baby
Limited family shots with a baby that can sit unassisted
Prop outfits in studio for use
3-4 outfit changes
Indoor or outdoor. (Indoor during the summer months)
$125 session fee. A $50 non-refundable retainer is due upon booking to schedule and hold your session date/time. A balance of $75 is due a month before the session. Client will have 20-30 edited images to choose and order from.
---
*From here you will pick your products or product a package according to your budget and what you want. You can check out here.