What we are most known for, just think of your baby as a work of art with this type of session. This posed style will take place in my studio in Jonesboro, LA and shot during business hours. Family including mom, dad, and siblings are encouraged to come if they can be there during working hours. Many dads and kids need to go back to work/school which we understand and can accommodate by taking pictures with them first so they can return to their scheduled day, then we can focus on just baby shots for the duration of the session.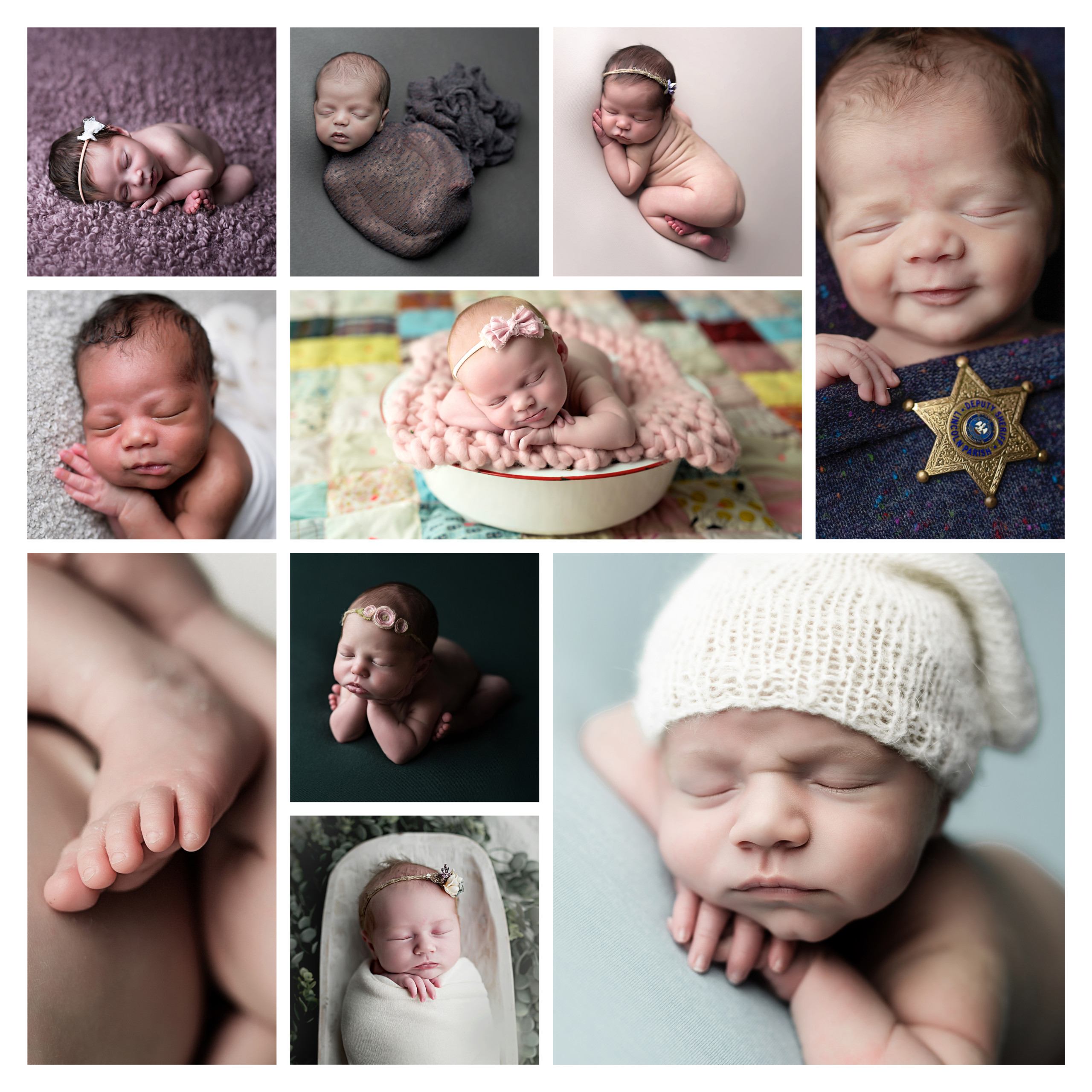 I always suggest simple for family shots. Anything that is bold or too bright can be distracting from baby. Neutrals like creams, tans, grays are great for timeless photos that can be displayed anywhere in your home. Black and white are good also but I tend to like the softer neutrals for sessions. Muted colors are also a nice touch. I love bare chested little boys with a pair of jeans for sibling shots and it can create quite a cute image! Some parents do not like that look and it is not required. I will have wraps to clothe baby for family shots so no need to pack an outfit for them, clothes for baby in family shots can be too bulky and not very flattering so it is not suggested.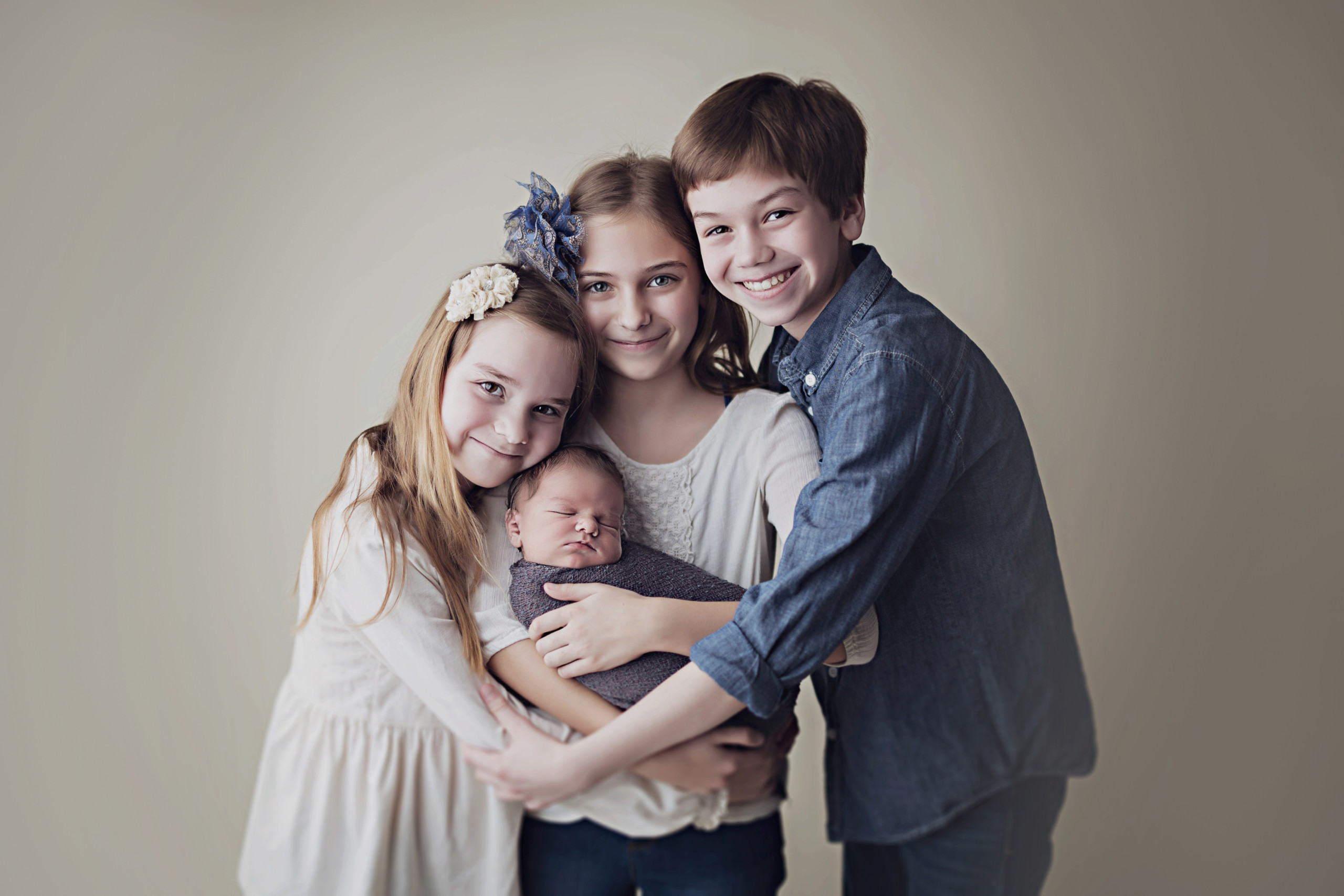 You should expect to arrive at the time of your session with baby and their necessities. However, much needs to happen at home before you arrive. I'll give you some homework for you before the session to ensure baby is super sleepy for their debut.
"What do I need to bring?"
Besides their milk, diapers, wipes, and a paci…absolutely nothing. I have quite a collection of headbands, hats, pants, outfits, props, buckets, beds, blankets, pillows. If you see one of my photos with a baby wearing or in something, chances are it's from my stash. Unless you just want to purchase an outfit or prop don't feel you have to. I do recommend bringing anything sentimental you'd like to include with baby to photograph.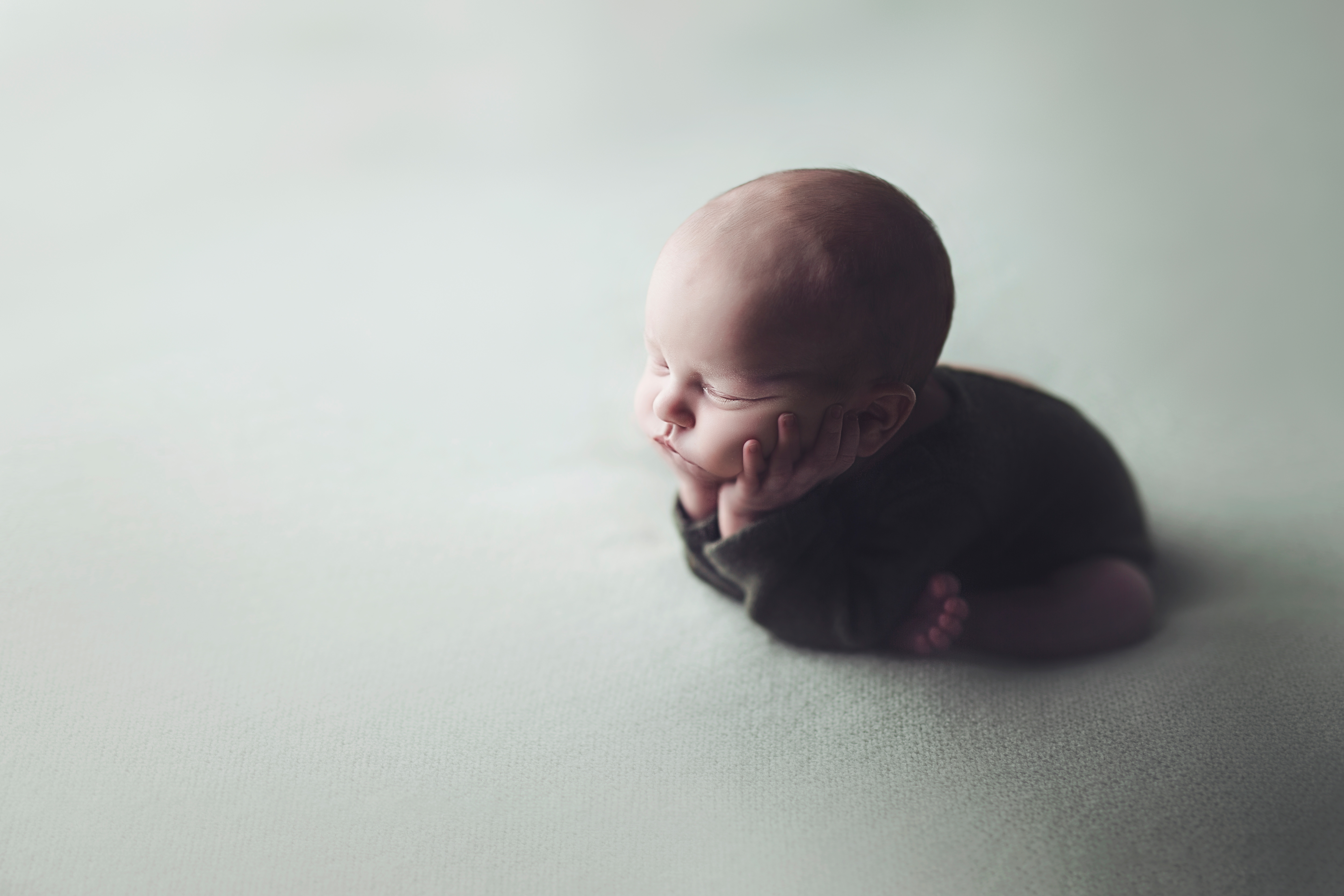 ---
The best time to photograph your baby is between 7-13 days old.
During this time they are still very sleepy and curly. They don't
mind you moving them around from pose to pose while they dream
the day away. Once they have a full belly and are kept warm, they will generally sleep the entire session.
This is not to say we cannot photograph your baby at any age. Beautiful images can be captured at any stage. However once they have passed that "new" stage, I will not guarantee or consider this a newborn session and you will miss out on the curly aspect of the newborn experience.
Make sure you contact me BEFORE your little one arrives to secure your session. Your session will be tentatively scheduled on your due date. Once your baby is born we will schedule a definite session date. Because of limited space, it can become near impossible to get your newborn in for a session if contacted last minute.
Scheduled during your second trimester of pregnancy
Session can take up to 3-4 hours
Mom&Baby
Dad&Baby
Baby&Siblings
Family
White, black, or neutral clothing advised, but not required
Indoor within my studio space
---

Did you know a twins session doesn't cost you double? You actually only pay one session fee just like a normal session! We will pose your little babies together and also by themselves.

---
$200 session fee – This fee does not include any prints or products. Fee covers the time and talent of photographer. A $50 non-refundable retainer is due upon booking to schedule and hold your session date/time. A balance of $150 is due a month before the session. Client will have 20-30 edited images to choose and order from for high res images, prints, products, packages, or entire gallery cost.
---
*From here you will pick your products or product a package according to your budget and what you want. You can check out here.
If you would to photograph your baby from newborn – one year we have a great whole year package! And you get a complimentary maternity session with your package! Check that out here.