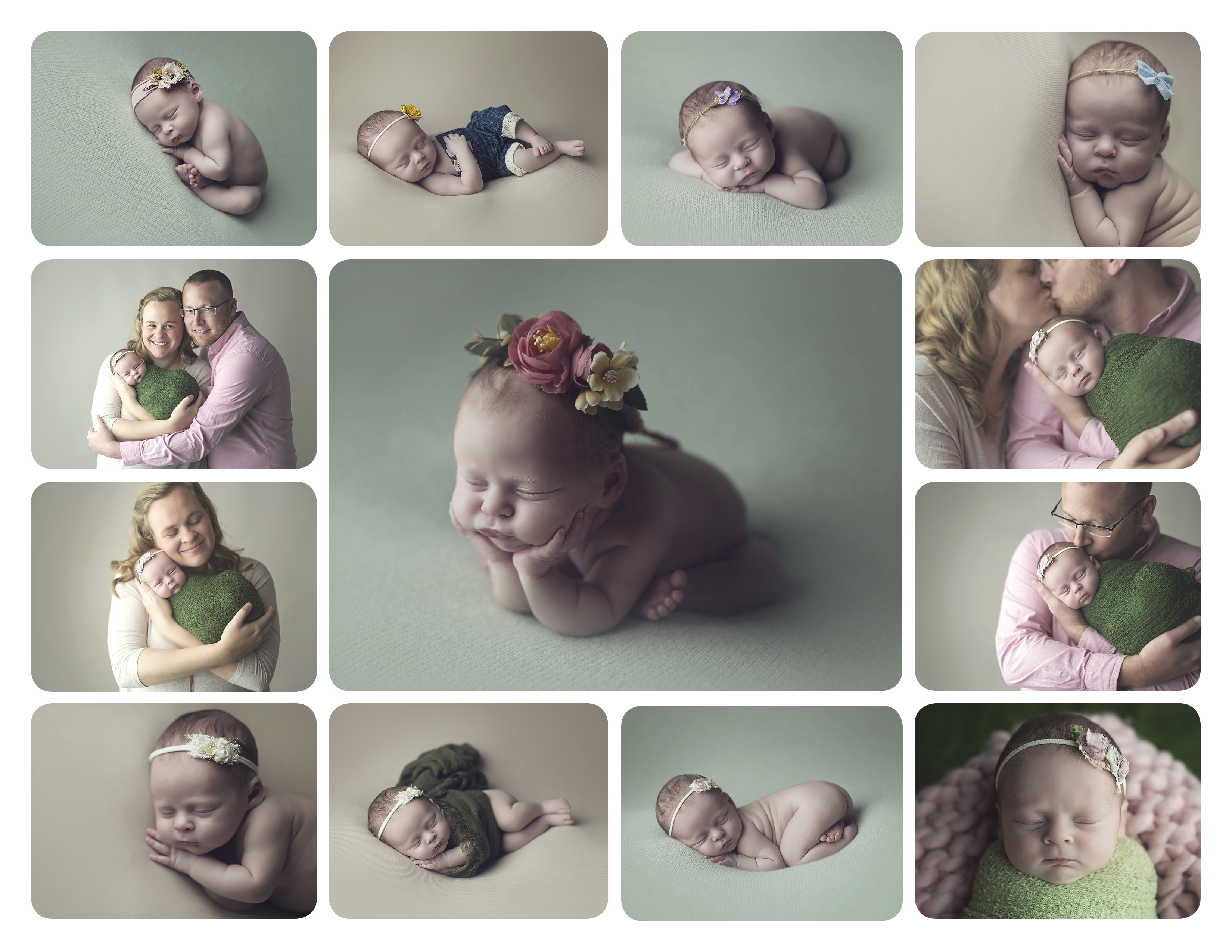 Emersyn was just beautiful, she had the cutest little round cheeks. Everyone knows how sweet it is to kiss a baby's cheeks and if you've ever been a mother, you know your little one's cheeks are always smothered in kisses. I can imagine how many kisses mommy and daddy have been leaving on those little cheeks.
Fun fact! I'm primarily a newborn and child photographer but every now and again I like to shoot a wedding or two. 2 years ago I shot John and Macy's wedding. It was beautiful and full of love, you can tell these two are smitten with each other. They have since moved to Texas and started a life out there. When I saw their pregnancy announcement on Facebook, I never imagined they would contact me to do their newborn photos. I have had people from Texas and all over come for their newborn pictures but it's rare solely because of the drive to get to me. I was delighted when Macy asked me to photograph Emersyn's first year. I feel absolutely honored with every baby that comes for a session but this was something special to photograph a couple's wedding and then photograph their little one's session. You kind of develop a soft spot for those people who continue to come back to you over and over.
Thank you John and Macy for trusting me with Emersyn's pictures. I can't wait for her to come back for her 3 month pictures and see how much she's grown!