It's been some kind of hot this summer, the humidity has made this summer has been brutal to say the least. Now that it's September, I've been waking up every morning and grab my doorknob with hesitation wondering, is this gonna be the day that humidity breaks. About a couple weeks ago, it finally did and the heat is not exactly the same as it's been but that reprieve was sadly short. We've reached high temps yet again but I do have to say, it's not stifling as it was. I watch the weather each week like a hawk in September though, so I'm hoping I'll soon see those 70s temps once again and not just for mornings.
If you haven't guessed by now, I am all things fall kind of person. Not only do I love the cool weather, I love sweaters, campfires, and pumpkin flavored everything. I really hate to put all that because it's clique for all those things to go together and to LOVE them all. But, I can't deny it, I love it all. I don't know what it is about pumpkin flavored stuff but it's awesome and honestly it might come down to nostalgia because I love this time of year so much but it's also tasty. In fact for my birthday which is in September, my sister made this tradition of buying a mod podge of pumpkin flavored things, stuffing it all in a box, and shipping it to me. Since she lives in Colorado, it's a fun way for her to celebrate my birthday when we're apart. This year my favorite from the whole box was pumpkin caramel chews. Even my husband was sneaking those out the candy jar. I also broke out all my pumpkin decor, brought a handful of different sizes for my porch, and I really need to consider just growing them at home since I can never have enough pumpkins! I even had a T-shirt that said "Pumpkin Lady" and wore it throughout the year, hey pumpkins aren't just for fall, are they? One day at Walmart, years ago, I filled up a cart with pumpkins only, not a space left for a twinkle when I looked down and realized I had my "Pumpkin" shirt on. I laughed at myself for that little piece of delight for all the shoppers around me and wondered if I'd be seen on "People of Walmart".
Now that you know how crazy I am about pumpkins in my personal life, you can imagine what my favorite mini sessions are. You guessed it! It's quite sad to say, I haven't photographed pumpkin minis in a couple years because my favorite spot stopped decorating with pumpkins. It was absolutely perfect! Townsend House spread pumpkins throughout their landscape and asked only $10 donations a person to come and take pictures. Everyone was invited, whether you were a professional photographer, a hobbyist with a camera, or a mom with an IPhone. It didn't matter and all donations went to charity. This beautiful white house with pops of oranges, a swing fit for the kids, beautiful green landscape, even hosted a few chickens in the back near the end for the kids to get excited about. Then, COVID hit and we know all too well that sickness has stolen quite a lot for us and this being a small thing in comparison to the heartache many have faced. Townsend House sold their business and now it stands vacant from pumpkins. I've since tried to imagine another option and I just can't imagine any other place than it and so I haven't been able to shoot these since.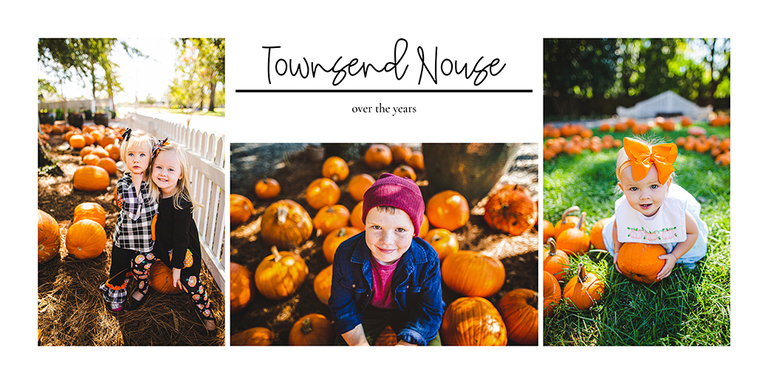 I won't lie, I reminisce over this place and pull out those beautiful pictures. I figure you could remember it too.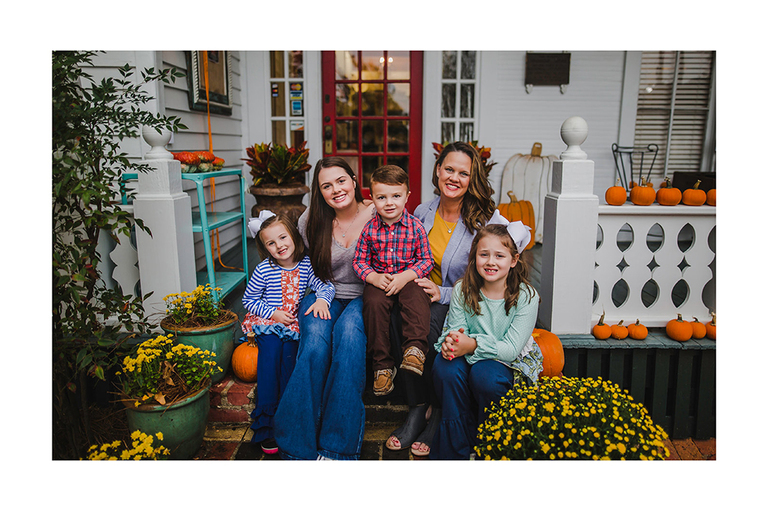 BUT a light at the end of a tunnel. When one door closes, another opens! One of the members of the board in Ruston contacted me with some exciting news! They decided to host a pumpkin patch downtown in Railroad Park this year and were in planning mode. She knows me very well and knew I'd be happy to hear this news! She explained that Ruston was going to purchase many many MANY pumpkins and they are going to decorate with the Dallas Arboretum in mind. If you haven't been during the fall, it's definitely a site to see! Of course we don't have near the acreage that the Arboretum does so as she said "Think Dallas Arboretum but on a smaller scale". Now, I'm anticipating just like you are and I don't know that they'll be huge houses of pumpkins, but the overall message I got from that conversation was they were going to decorate the pumpkins with purpose and class. We've all been to pumpkin patch photo opportunity were it looks like just a bunch of pumpkins thrown and they were left to fall where they may. Pumpkins are beautiful but the surrounding and how they're displayed makes a world of difference. I'm very excited to see what they have cooking up!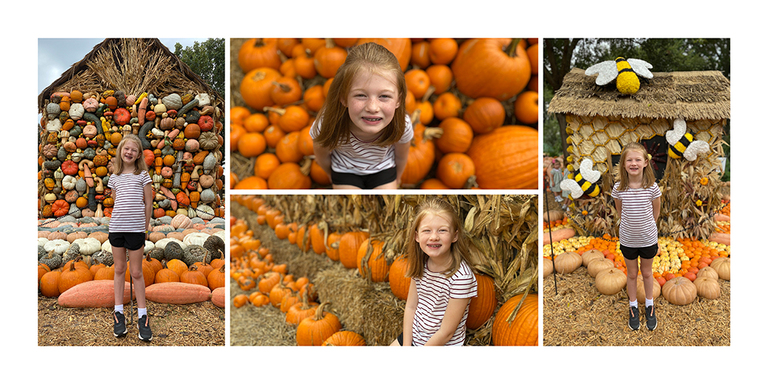 Last year was my first time to visit the Dallas Arboretum and I went for the pumpkins! We made this a one stop on our trip to Dallas but it was suppose to be one of the main reasons we went. My family loves to vacation together and we were itching for a trip after all those months in quarantine. I think I was out of practice packing because I packed everything but my camera! I had it in my mind to be in the moment but also dress my little girl up and take some pumpkin pictures. I forget at what point in the trip I realized I forgot my camera, but I was so upset about it. IPhones definitely have come a long way but there is no comparison to my DSLR and 85mm. But what can you do, so I wrote off that perfect pictures opportunity, dressed my daughter up in something comfortable instead of that itchy dress, and off we went. It was so cool to see and honestly it was a little overwhelming with the amount of crowds, all the "stop, look here, smile". I was kind of glad not to be apart of that snap heavy crowd and just be there in the moment. It didn't stop me from taking some pictures from my phone though.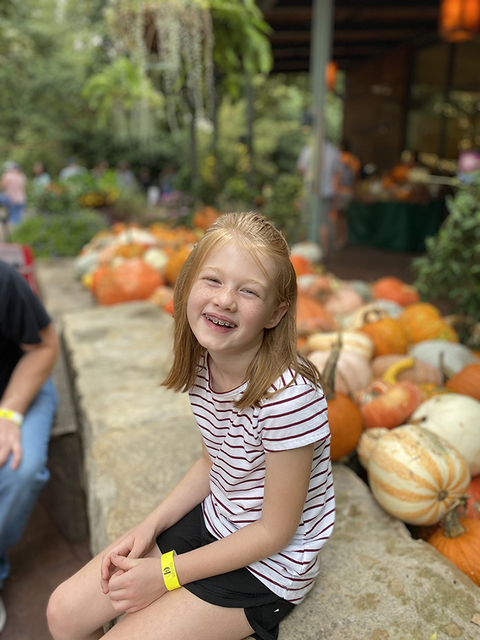 If you're ever in Dallas during the fall, I'd make the stop to see it. It's much more than just pumpkins and has a lot of garden scapes to walk around. If you'd like to see Ruston's version inspired by it, than be looking out for it October 1! Anyone is able to come, take pictures of your kiddos, and enjoy a day out! If you'd like some professional portraits, I'd love to be considered to do that for you! As always with my mini sessions, you get a session and digitals all in one session fee. I know you may fear crowded photos but I'm always into angles to keep those backgrounds looking clean. As you can see in the Townsend House photos, it looks like the subject is alone, but that small place is crowded every year. So if you're up for some fun pumpkin pictures, find all the details and purchase yours in the link below. I do have limited spots available and this will absolutely be the ONLY weekend I will offer these mini sessions, so don't wait to book!
Purchase yours HERE
If you'd like some inspiration on colors that pop with pumpkins, I've put just a few here! In any photo, if you can introduce prints and textures, it will really make the subject be the focus! Think linens, wool, velvet, etc. I hope to see you there!