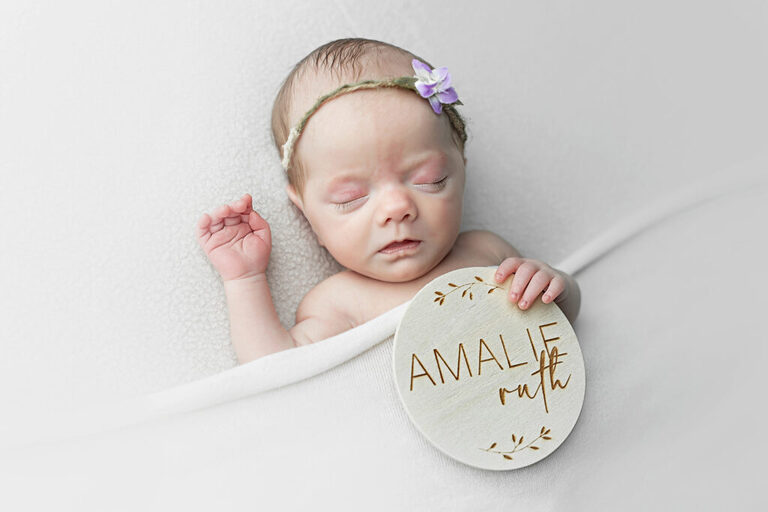 Oh Amalie, how loved you must be! I know you know many of my posts that mention returning clients who come back with siblings are something special to me, but this little one is special in a different way. You or someone you know may have inquired about weddings with me and if you've asked me in the last few years you know my response is "I'd love to help but I am not a wedding photographer but I'd love to refer you to some super talented ones". That's pretty much my standard answer now to those inquiries. BUT in the beginning of my photo career, I did dabble in wedding photography. I think all photographers work in all areas of photography in the beginning to gain experience and to gauge where their particular passion and the market in your zip code is. I shot a handful of weddings in my lifetime with Hannah and Jacob's wedding being one of those. If you meet them, you'll quickly see how down to earth they are. It's a breathe of fresh air to meet people like that. I remember emailing Hannah back and forth before their first session (engagements), she had requested for a portion of their session to have a "Chalk Fight" which was popular at the time and I was game! I thought it would be fun and it was! I could see the chemistry and friendship between them, it was quite fun to watch them interact together. At some point in the session I remember mentioning then "Now my specialty in newborn photography, so in the future if ya'll have a baby think of me for their pictures" and they laughed because I'm sure they had already got the "When do ya'll want to start a family" question during their engagement. I remember getting so annoyed by those questions during my engagement. I specifically remember on the first day following my husband's proposal, I was wearing my engagement ring and watching in sparkle under the lights of the church. So many congrats, so much attention which was uncomfortable for me and I remember holding someone's new baby when an older gentleman looked at us and said "Won't be long and ya'll will have one of those one day". I think I laughed at the comment because we literally just got engaged, not even 24 hours previous and we already got the kid comment. And we continued to have that baby question until we had a baby 5 years later. That question always annoyed me and here I was making a baby comment to this couple. But you gotta give me some grace, I was laying the groundwork for a return client. I mean that's business sense, but mainly I really wanted to photograph a redheaded baby and being that Jacob had red hair made it very likely they would have a redheaded baby and I just swoon over those. Maybe I'm biased since my own baby was redheaded.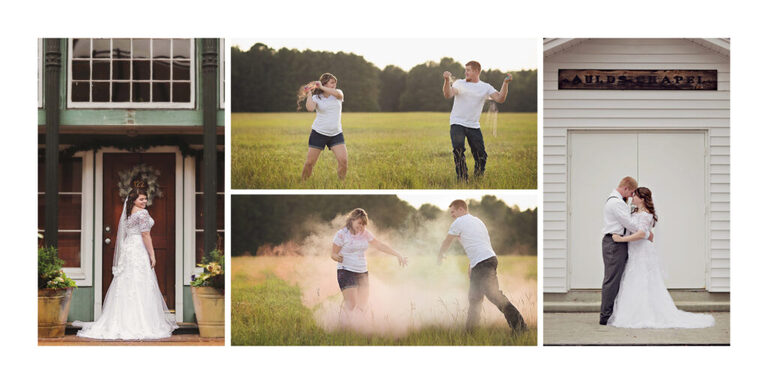 But years passed and no contact from Hannah, until 2020 when she sent me an email inquiry baby pictures. It took me a minute but her name on the contact form seemed familiar to me. So I checked my scheduler for that email and sure enough it was this couple and I instantly remembered the baby comment I made. What an exciting email inquiry! Returning clients just have that special spot in my heart. I even jokingly said in the email "I hope she has red hair!".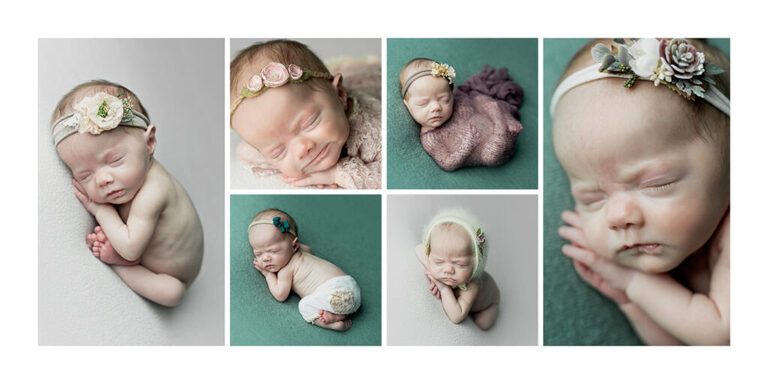 Now Amalie seemed to be an impatient lil one because she decided to come early. She spent quite some time in the NICU before she was able to come see me. When she came in I immediately saw how tiny she was, how cute her little features were but one feature was not as I anticipated. No red hair! She was an adorable sandy lil brunette! That girl didn't need red locks to be adorable. But one thing she did get from her daddy was his red tone, I'm guessing that's Irish traits. As far as features, I'm kind of leaning more on favoring mom. But honestly I'm not a good judge of who baby favors so take that with a grain of salt. One thing is certain, as far as baby's features they do change within the first couple years. And hair color can change drastically in that 2 years. So I'm still holding out for that red hair.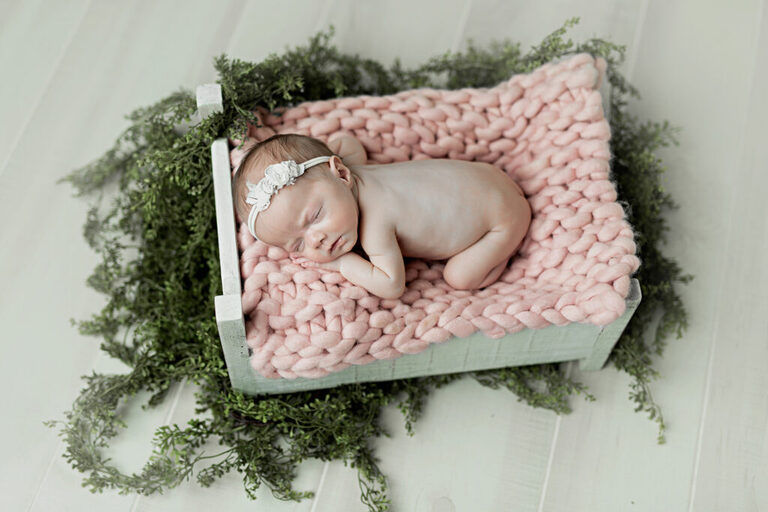 Red hair, brunette, or blonde I honestly really could care less because her cuteness doesn't come from her hair. She's cute cause she's herself. She's been knit together and created with purpose by God Himself. She has a future we cannot see but has been planned since before time began. She's made in the image of The Creator. Loved by Him and many others. Oh what a gift she is to her family. I'm so excited for the Colvin family and their newest addition. I know they must of been a nervous wreck to have a premie during COVID. But as you can tell this girl is thriving and doing well. She may be small but she is strong and I look forward to seeing her story unfold this year.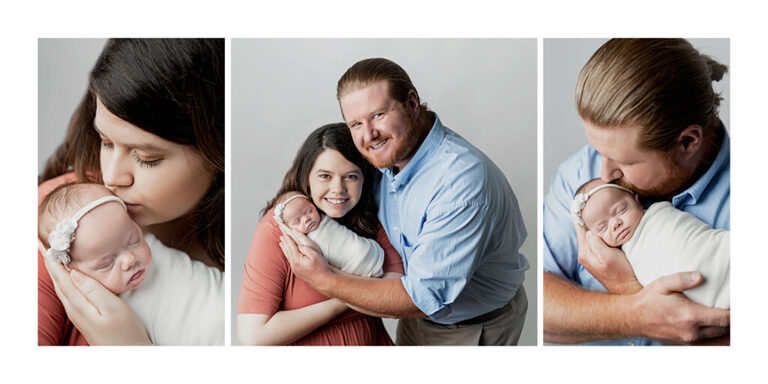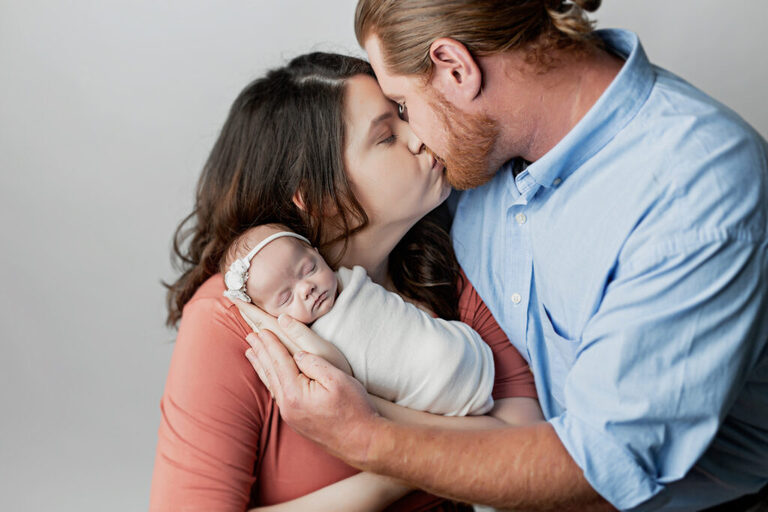 If you want details and pricing for our "Bud to Bloom PKG" which documents baby's first year, you can check that out HERE. Or if you are just interested in a newborn session like this one you can check the details of that session HERE. You can also contact me for questions or if you're ready to book, reach me at laven[email protected] or message me on Facebook, just click HERE to be redirected to our FB page.