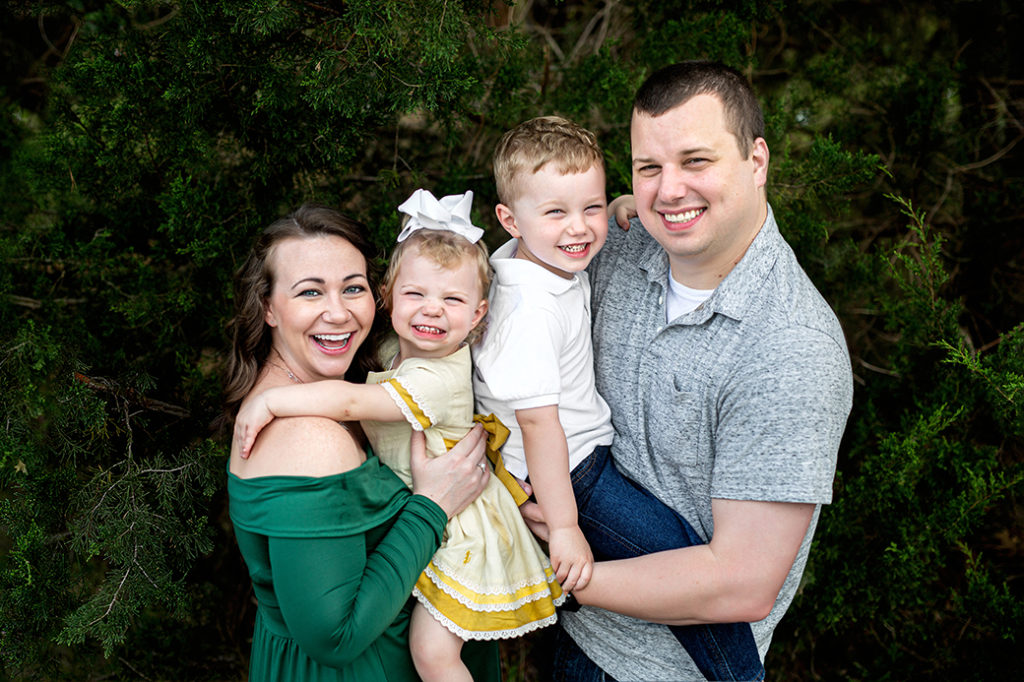 How's everyone making it in their quarantine corners? Or for those who have to brave the unknowns and still work as if all is normal? I'm praying earnestly for our world. There are so many factors to this pandemic that affect us all and it's painful to see during this time. But there are also many positives that I've noticed and in desperate times, I try to focus on those instead. Just one that has really made me smile is seeing so any families enjoy the outdoors together. It's so heart warming to drive past neighborhoods and see whole families riding bikes or playing outdoor games.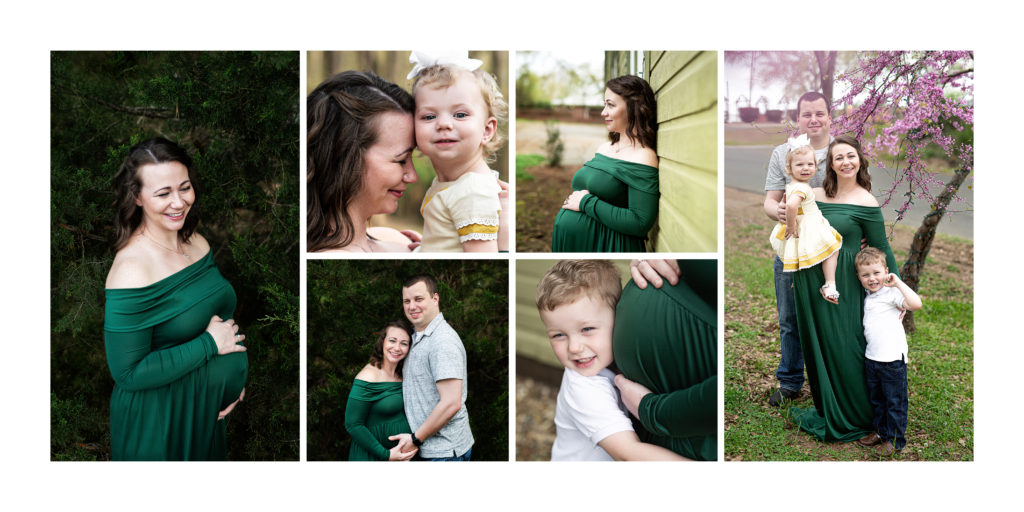 Speaking of families, that might be a great segue to talk about this momma right here! It was years ago when I first met her for a maternity session with her first baby. I remember her session was a pivotal moment in my career. I had decided to start offering studio maternity sessions which previously I had only been photographing babies "in studio". If you came to me in the very beginnings of my photography career, you might remember my "studio" was a 10×10 room out of my house. That space makes it super hard to get far enough back for a picture with adults. I remember getting so annoyed by the lack of space for these sessions that I decided to shoot these sessions within my kitchen. So here was the layout. I pushed my kitchen table into my living room, set up my paper and lights where it was, and pushed my kitchen island against my stove. I actually remember standing on top of my kitchen island to shoot her pictures. You talk about red-necking my way through a career but when you have limited resources you do what you got to do. It was that moment when I knew I was going to need to rent a studio or honestly quit my career because I could never move forward if I didn't. I just knew after that fiasco, Carrie was never going to be coming back to me again. But alas I can't get rid of her and I'm totally grateful and elated I can't, she didn't give up on me and my crazy setups. I've photographed both her babies first years and now she expecting baby #3, another girl, Anna Kate.

Her and her family have become some of my favorite people that come through my studio. All my returning clients are a piece of my story. They've walked with me during the moments I thought I wasn't that good, the moments I learned something new during their session, I developed my styles through their galleries, I've talked to for combined hours during our shoots, and I've seen their children grow up and their own stories unfold. It's just hard not to develop relationships in this business. They've been with me when I tried new things on their sessions. In fact Emmitt's cakesmash session was one of the first (if not, THE first) cakesmash sessions when I totally changed my styling of sets. I had previously set up a generic set for my cake sessions that involved the theme colors in just balloons and tissue paper flowers. But I got to a point where I wanted to do more and I wanted to really capture the theme of their birthday. So when Carrie said Emmitt's session was going to be "Finding Nemo" theme, I wanted to really encase that sea life in a set.

His session really tipped over into a whole different cake session style for me. I've been harnessing that excitement of his session into all my other cakesmash sets. They've grown and developed over the years and yes I still use balloons and paper flowers but it's not what it use to be.

So you could say Carrie has walked beside me in my photography and she's been so patient to let me try new things. I appreciate her and her family so much for trusting me with such an important task of their babies' memories. They're growing so fast. I can't wait to meet little Anna Kate.
If you're interested in a maternity session for your own baby, you can contact me at lavenderharvestphoto@gmail.com or message me on Facebook, just click HERE to be redirected to our FB page. You can also check pricing for that session here. If you are interested in documenting multiple sessions, we have two great packages that include maternity sessions along with newborn portraits. You can check out our Bud to Bloom PKG and our Seedling to Bud PKG.

DUE TO OUR STATE'S EFFORTS TO CONTAIN COVID19, WE ARE CURRENTLY NOT ACCEPTING NEW APPTS FOR APRIL AND MAY. YOU MAY STILL CONTACT US FOR AVAILABILITY. AS SOON AS THE ORDER FOR NON-ESSENTIAL BUSINESSES TO CLOSE IS LIFTED, WE WILL RESUME REGULAR BUSINESS HOURS. STAY HOME AS MUCH AS POSSIBLE AND STAY SAFE.