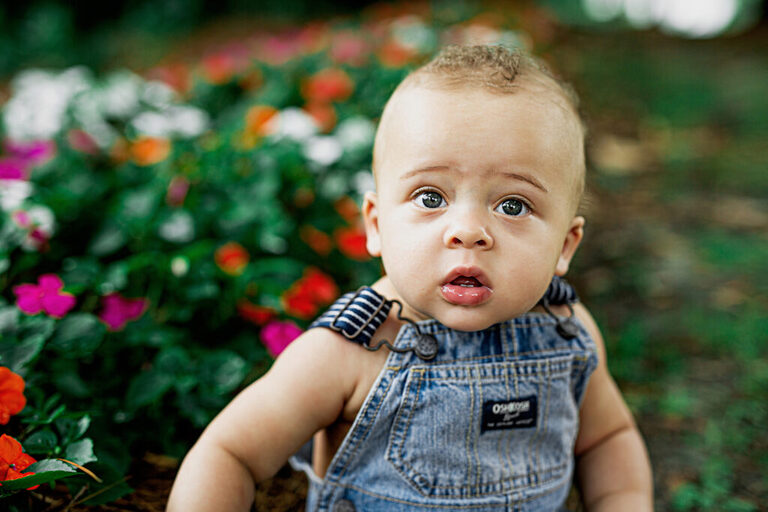 Liam is changing so much! This was his 9 month session in his Bud to Bloom package which we'll finish up at his next session soon for his cakesmash. I couldn't believe he was 9 months old, so much so that I thought he was 6 months when shooting this session. It wasn't till the end of his session when I realized I was wrong and that it was actually his 9 month we were shooting. It's okay though, if I can keep them a bit younger for a little longer, I won't complain.
Liam's momma had requested some flowers in his pictures this time. To be honest this time of year can be hard to find flowers but I knew of one spot many photographers have used before. Any people who want to offer their flower patches for pictures, I'll all ears. It was a beautiful patch, I'm unsure who keeps the place but it's amazing to see how meticulous the owner is with their little spot. I've never been a gardener and find no joy in it. I just hate working in the heat. Now give me a hammock and a coke to drink and I'll lay in the summer evenings but even during the summer day I'm going to be in the A/C. Speaking of, this day was a humid one and I had sweat in every crevice. I don't know if people choose Louisiana to live in besides the fact that it's their home and where their family live, but if they do I wish I could get inside their brain and see what they see in this hot state of ours. It's amazing as a kid, I don't remember thinking just how miserable the heat was. Not saying I didn't think it as a child, just that I don't remember being bothered by it because that's where I stayed usually. I still love the outdoors, I would much rather be out than in if it's not stifling. Liam didn't seem to mind about the heat but he WAS very stoic throughout the time. He threw a few smiles out but just a few. I love that his hair is starting to curl up! It hasn't been long enough in his past sessions to curl I guess but now it's just the cutest little tuft of curls. He's so stinking cute and I'm so glad despite all the uncertainty of today, we could get these pictures for him even if it was spent in the heat.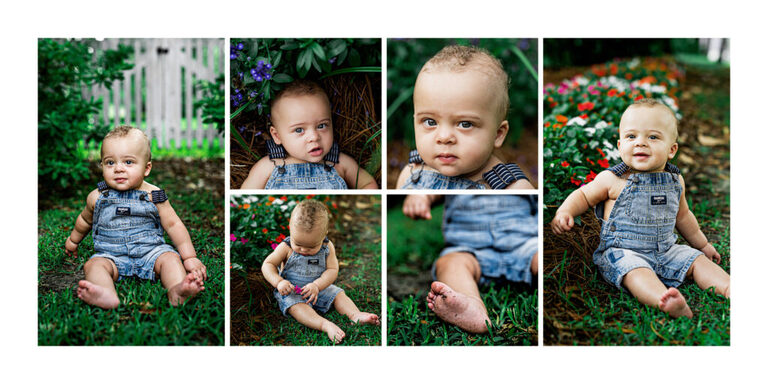 If you want details and pricing for our "Bud to Bloom PKG" which documents baby's first year, you can check that out HERE. Or if you are just interested in a milestone session like this one you can check the details of that session HERE. You can also contact me for questions or if you're ready to book, reach me at [email protected] or message me on Facebook, just click HERE to be redirected to our FB page.